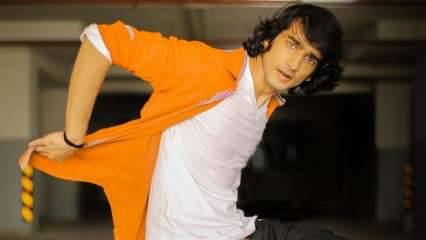 Decoding his definition of 'Love' this Valentine's day, actor and International dancer Shantanu Maheshwari feels that the word is much more than just a feeling, which should not be restricted to a particular day in the year, but should be expressed every single day to the one you love. 
The Dil Dostii Dance actor whose boy next door charm and endearing personality have always made him every girl's valentine wish thinks of love to be that supremely special emotion which is unconditional in nature."When I am asked what love means to me, it's hard to put into words because the feeling is so strong, that it is indescribable! It's an emotion which is an integral part of your heart and soul and beyond special to be restricted to any particular day or event in the year. Love should be celebrated every day because if you are with the person you truly love, it is nothing less than a celebration of togetherness", says Shantanu.
Having given reel life romances a beautiful touch with his onscreen lover boy image, here's what Shantanu has to say when asked about his real-life thoughts on the beauty of loving someone. 
He shared, "Love is when you find someone who helps you complete yourself. Love is an unconditional commitment to selflessly serve, be honest, protect, support and enduringly remain in a relationship with and for the sake of another. I believe that there is nothing more powerful than the power of love!"