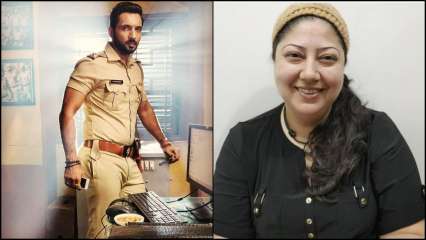 Showrunner and creative honcho Palki Malhotra's vision and conceptualization of OTT's first-ever medical thriller LSD – Love, Scandal and Doctors have won her tons of accolades for the show turning out to be a mega-hit with its gripping storyline and amazing characterization. 
With LSD gaining a top-five spot in the best and most-watched web shows every week, Palki's brainchild has been received very well by the audience, making her debut into OTT a super success!
While Rahul Dev who portrayed the role of Dr Rana fabulously, feels that Palki has been the frontrunner of the show, child actor Riva Arora who effortlessly played the role of a mentally disturbed child on LSD feels that being directed and mentored by Palki on the sets of the show was a great learning experience for her.
Punit Pathak who played the role of inspector Tavish has also come out to say that working with Palki on LSD was a truly wonderful experience for him. Punit shares, "When Palki first got on a call with me to brief me about the role she had in mind, the way she spoke and convinced me that I was fit to play the character was what truly motivated me to take on the project. There was so much I got to learn from her while shooting for the show. There were appreciation and healthy criticism from her at the same time as this whole project was her brainchild and she was very intact about the way each character had to be shaped up. She gave us the freedom to improvise on our roles and play them in our own style as well, which was great because we personally got a chance to enhance ourselves as performers because of that. Palki helped me grow as an actor on LSD which I am grateful to her for! It was lovely working with her and the way she brought the show together with her creativity and leadership, and problem-solving abilities for all the issues that arose due to shooting in covid times were all truly commendable!". 
Sharing her experience of working with Punit, Palki shares, "When I thought of Punit for the role of inspector Tavish, not only did I feel he would suit best for it because of his personality, but there was also the immediate dance connect that came to mind when I was bringing him on board for the show. The way he sincerely dedicated himself to portraying the role so well, made it an amazing experience for me as a showrunner! He brought life to the character in a fabulous way and pulled off exactly what I had conceptualized for this particular role. He is a true performer at heart, be it on the stage or screen and I am more than glad that LSD gave us a chance to work together."