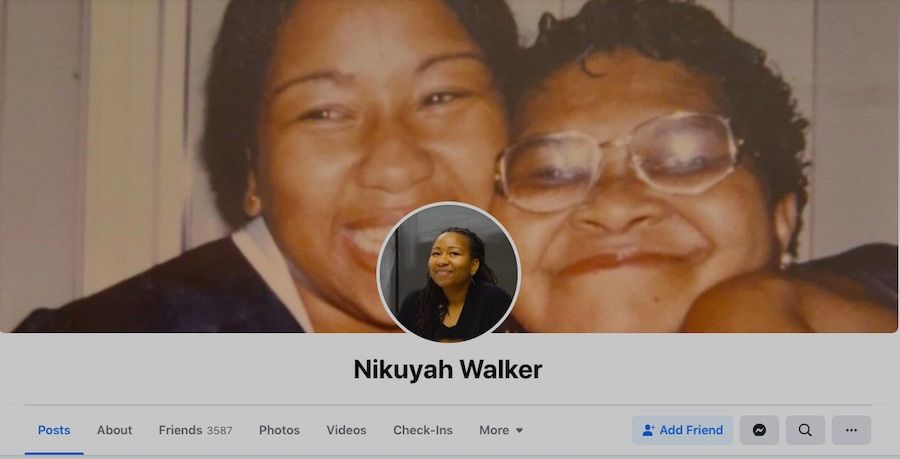 The mayor of Charlottesville, Virginia, is defending social media posts that slammed her own city as "rooted in racism" and compared it to a rapist.
Mayor Nikuyah Walker, who became Charlottesville's first Black female mayor in 2017, wrote a graphic comment on Facebook that she said got her briefly suspended from the platform.
"Charlottesville: The beautiful-ugly it is," Ms. Walker wrote Wednesday morning. "It rapes you, comforts you in its ***-stained sheet and tells you to keep its secrets."
The post remains active on Ms. Walker's page as of Thursday morning, but she said she was temporarily thrown in Facebook "jail" for it.
"It looks like FB took me out of FB jail. I guess my post didn't violate their policies," she wrote several hours later.
Ms. Walker appeared unapologetic for the comments despite facing a wave of angry comments. She posted a photo of a coffee mug that read, "My art doesn't understand you either."
In a longer post, which also remains active on her page, Ms. Walker slammed her city as "anchored in white supremacy and rooted in racism."
"Charlottesville: The beautiful-ugly it is," she wrote, in part. "It lynched you, hung the noose at city hall and pressed the souvenir that was once your finger against its lips. It covers your death with its good intentions.
"Its daily practice is that of separating you from your soul," she continued. "Charlottesville is void of a moral compass. … Charlottesville is anchored in white supremacy and rooted in racism. Charlottesville rapes you and covers you in sullied sheets."
Ms. Walker posted screenshots of her posts on Twitter, which also remained active on her account.
City Spokesperson Brian Wheeler and other members of the Charlottesville City Council told CBS 19 they did not have a comment about Ms. Walker's posts at this time.

— Mayor Nikuyah Walker (@NikuyahWalkerCC) March 24, 2021

— Mayor Nikuyah Walker (@NikuyahWalkerCC) March 24, 2021