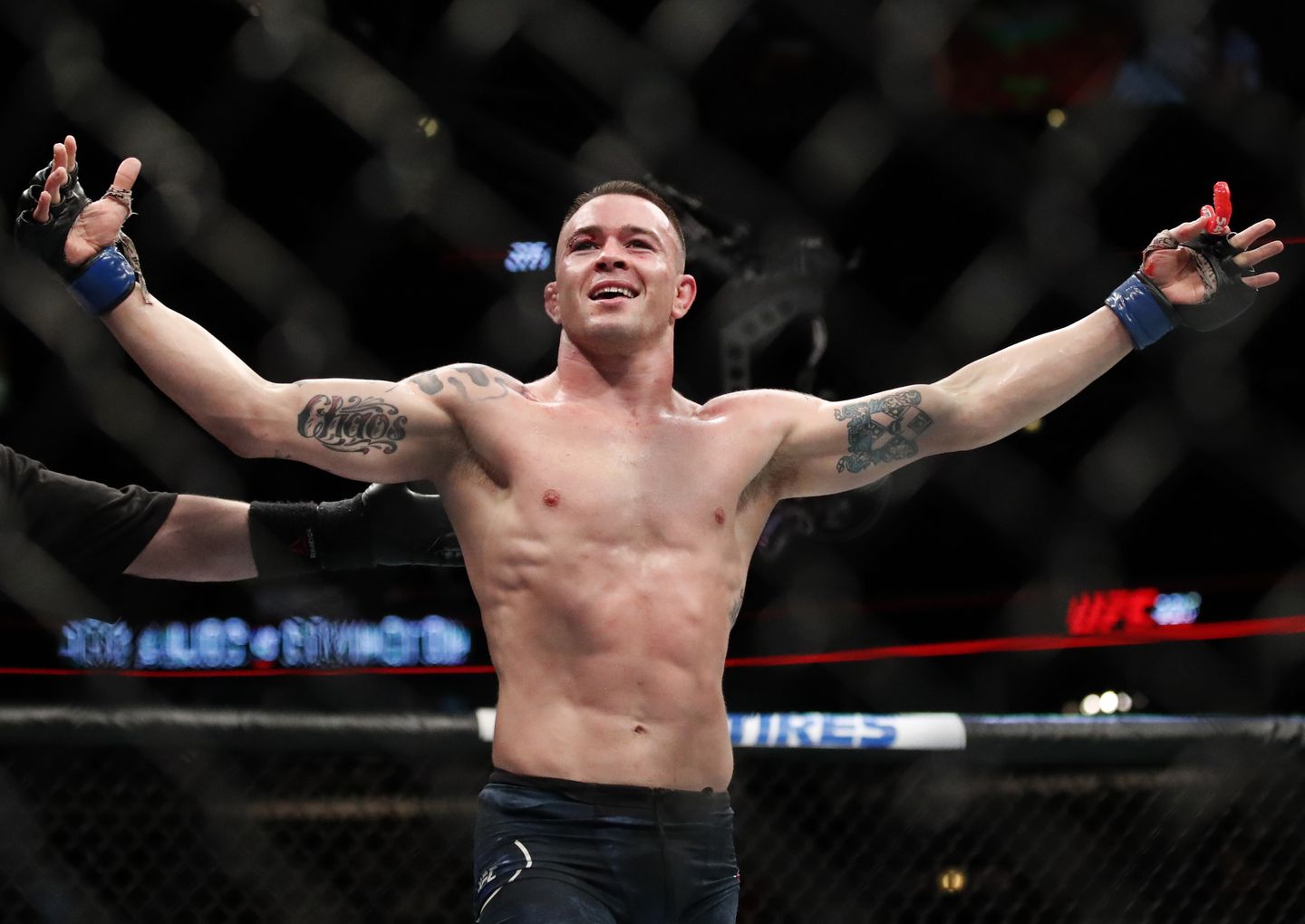 Former UFC champion Colby Covington called Los Angeles Lakers star LeBron James a spineless "piece of crap" who kowtows to Communist China and profits from its slave labor.
In an appearance on Steve Bannon's podcast "War Room Pandemic," Mr. Covington renewed his attacks on "woke athletes" like Mr. James as hypocrites who do not belong on a pedestal.
"He claims to be about social justice but he won't say 'Free Hong Kong.' He won't talk about the Uyghurs that are locked up in concentration camps in China," Mr. Covington said. "He won't talk about all the women that he's profiting off of in his Chinese sweatshops that are making all his shoes — for dollars — that he's coming over to America and selling them for hundreds and profiting millions off of here in America."
The former UFC interim lightweight champion is an outspoken conservative who took the UFC belt to President Trump on a White House visit shortly after winning it.
And he's not a fan of Mr. James and other NBA players who frequently use their fame and even on-court behavior to push Black Lives Matter and other left-wing social causes, but famously remain silent on China. The league even sanctions owners who criticize Beijing.
"I wasn't going to let him dupe the people and make the people think he's a social justice warrior and he's on this pedestal," Mr. Covington said. "No, LeBron James is not on a pedestal. That guy is a piece of crap. He's a piece of garbage. He uses that school that he's funding as a tax write off and then he wants to claim that he's some good guy. No, he's not a good guy, man. All he cares about is lining his own pockets and bowing down to China."
In the wide-ranging Bannon interview, according to an account in the Daily Wire, Mr. Covington noted that he is free to speak his mind because of the structure of the UFC — he is an independent contractor who can't be ostracized by teammates or owners.
UFC president Dana White is also a friend of Mr. Trump and spoke at the 2016 Republican National Conventional for the then-neophyte presidential nominee.
Mr. Covington laid into NBA players on another ground in the Bannon interview — softness.
"Those guys, they get cramps — like LeBron James — he's sitting out a whole playoff series or the NBA players stub their toe and they can't play for a couple weeks," Mr. Covington said.
"Those guys aren't fighters, they're not patriots, they're not standing up for what they believe in. They're bowing down to the woke mob and they sprain their pinkie and you won't see them for weeks. They're not real fighters."
Mr. Covington, who has a record of 16-2 as a professional mixed-martial artist with eight stoppages, challenged Mr. James to a boxing match last fall.
In response to another of his "spineless coward" taunts, Mr. James seemed to imply Mr. Covington would be scared of him in the ring, though he never directly said he could beat up the former UFC champion.
"Anybody can talk from outside but if they got into the ring or got into the arena, probably 10 times out of 10, they'd s— their pants," Mr. James said.