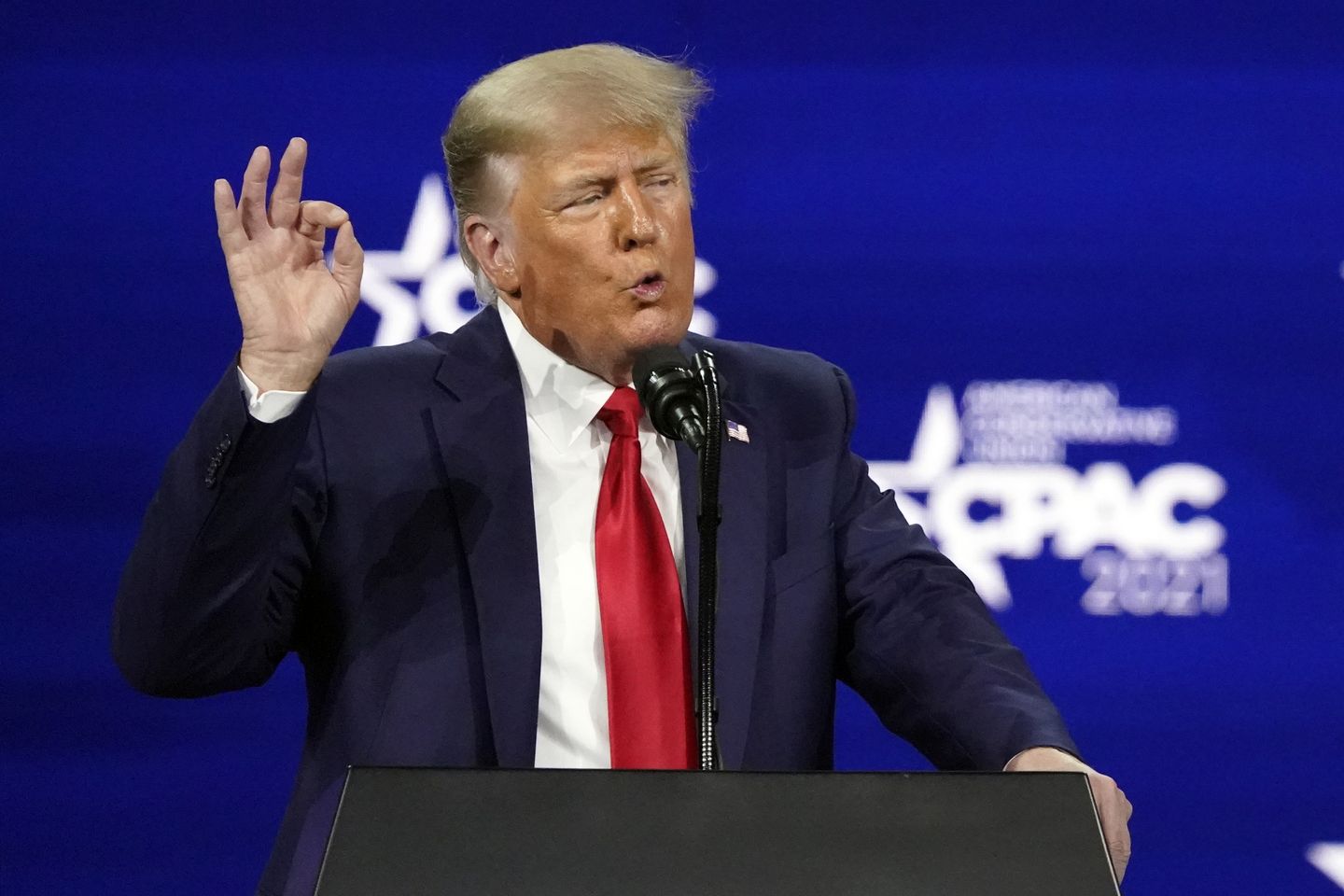 Former President Donald Trump will give a live, exclusive phone-in interview with Fox News on Tuesday night, according to the network.
Mr. Trump will appear with host Maria Bartiromo on "Fox News Primetime" at 7 p.m. ET.
Details are sparse.
The exchange "will encompass the latest news of the day," Fox News said, with a transcript available to the press in the immediate aftermath.
Mr. Trump plugged the appearance in his own media advisory late Tuesday afternoon, reviewing the particulars and adding a single comment.
"Enjoy!" Mr. Trump noted.