However, this wasn't a typical long run, hammering 20 miles in a half day, then heading home to do errands. Instead, we took our time, meandering up valleys, over passes, and across technical traverses. We stopped at two or three rifugios each day, breaking the distance into more manageable 6 or 7 mile chunks. With streusel and espresso on the horizon, one more big climb is always doable.
The terrain in the Dolomites is perfect for distance running. Large parts of our route were high in the alpine, with views in every direction. We ran a variety of trails, from technical descents to flat dirt roads, and an even wider variety of ecosystems, from lush forests to rugged peaks. We spent a large part of our trip in the region of South Tirol, which would take an entire lifetime to explore in its entirety.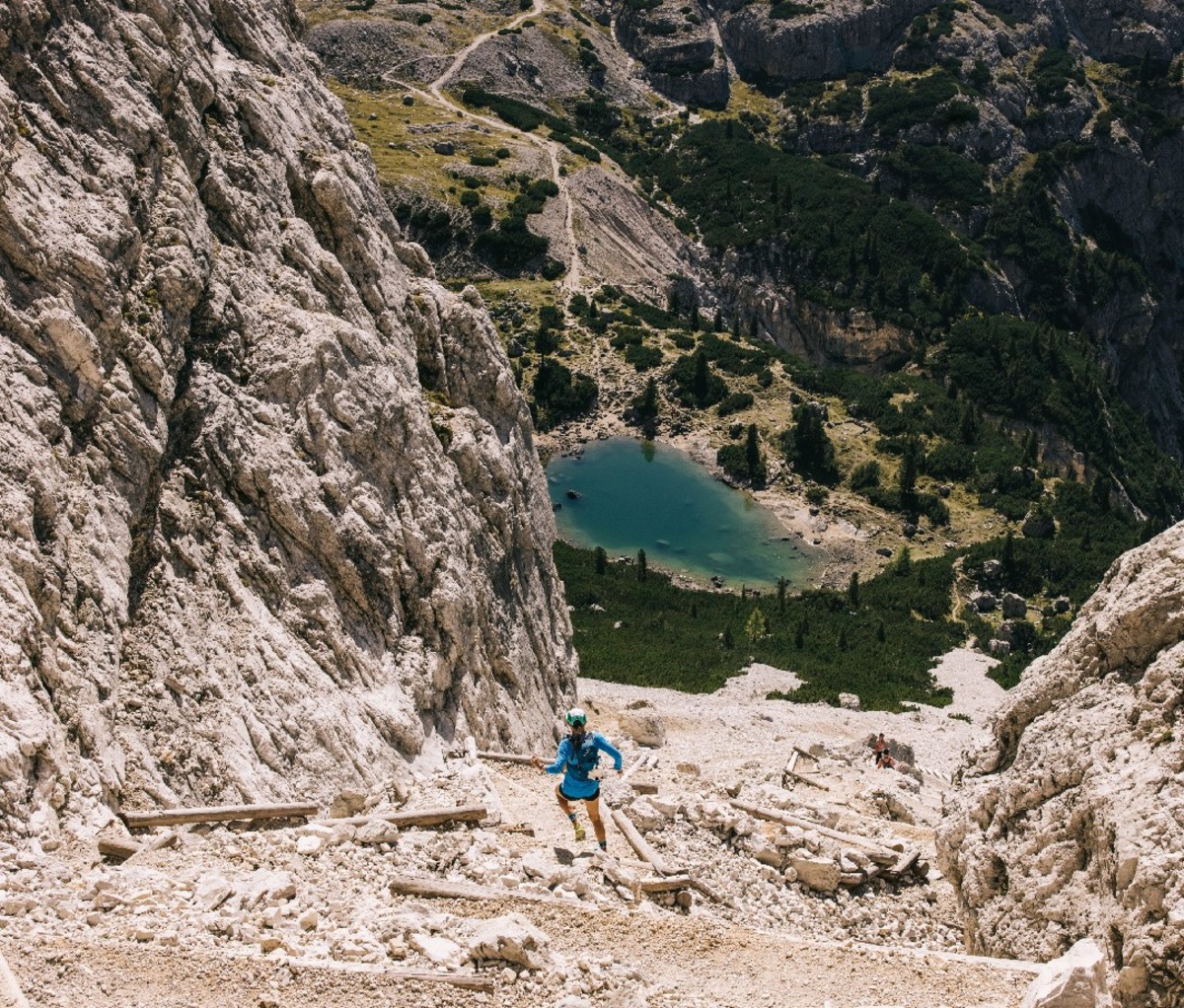 Best season to visit the Dolomites
Two days before we arrived, the forecast called for rain throughout the week. While I love a wet workout as much as anyone, I'd be lying if I said I wasn't a little disappointed. We had flown around the world to see this epic range, but would it matter at all if it was cloaked ? Fortunately, that never came to pass. Weather improved and we had a nearly perfect week of sun, clouds, and an occasional misty morning.
I'd recommend a trip in the fall, if for no other reason than there are fewer tourists. We had amazing conversations with rifugio owners because they weren't busy. Also, the leaves are changing color and the temps are perfect for running: brisk mornings and not-too-hot temps in the mid-afternoon. You'll probably get a little more rain than we did, but that's just a good excuse to stay inside and drink an extra espresso.