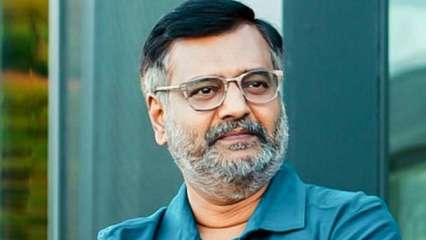 Popular Tamil actor and comedian Vivek has been admitted to the intensive care unit of a private hospital in Chennai after he suffered a heart attack on Friday morning. It is learned that he was brought into the emergency care department after suffering a cardiac arrest.
It is to be mentioned that it was on Thursday that Vivek received his first dose of COVID-19 vaccination at Omandurar government hospital. 
According to an Indian Express report, Vivek's spokesperson informed the media that his health has improved since morning. PRO Nikhil Murugan said, "Vivek fainted today morning while he was talking with his family. Later, he was rushed to the SIMS hospital in Vadapalani. I spoke with him. He is conscious and will gain good health soon. The doctors will perform an angiogram on him." 
Vivek was in the news on Thursday for his efforts to remove the fear of vaccination among the public. Instead of going to a private hospital, he chose to get vaccinated at a government hospital to spread awareness.
He told media persons after taking the first jab of the COVID-19 vaccine, "The government hospitals provide healthcare services to the majority of poor people. Many have doubts about vaccination and its side effects. There are also several rumours doing the rounds. I want to put an end to all the rumours. I want to show people that there is no danger in getting vaccinated." 
He added, "On the contrary, it will protect us. And it is not like this vaccination will completely prevent us from getting Covid-19 infection. After the vaccination, even if we catch the virus, there won't be death. So after vaccination, we should still follow the safety guidelines."
(More details awaited)