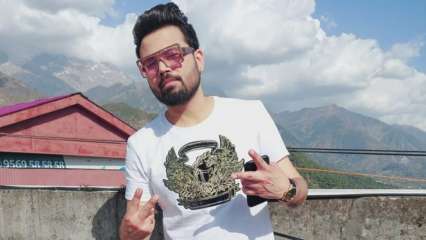 In shocking news, a Punjabi singer named Diljaan died on Tuesday in a road accident. As per reports in India Today, the 31-year-old singer was travelling to Kartapur from Amritsar when the accident took place. Diljaan died on the spot after his car collided with a truck parked on the roadside. Several Punjabi artists took to their social media pages and expressed their shock and condolences to Diljaan. 
Master Saleem shared his photo and wrote in Punjabi, "RIP Diljaan @diljaanlive mainu samjh nahi aa reha ki kahan kal da Chota jeha bacha mere samne jawan hoyea bahut aacha mukaaam banaya punjabi gayaki vich so sad bahut zeyada dhakka laga hai man nu parmatma diljaan nu apne charna nal lawe."
Take a look below:
Diljaan's last Instagram post was on March 27, 2021, where he promoted his upcoming song. The late singer wrote, "Excited for song Tere warge2 & Hanju Coming v soon, stay tuned."
As per reports, Diljaan is survived by his wife and children who are currently residing in Canada. 
Diljaan had participated in a few reality shows namely Awaaz Punjab Di and also Sur Kshetra. He has sung several Punjabi songs and was a very popular singer in the state.