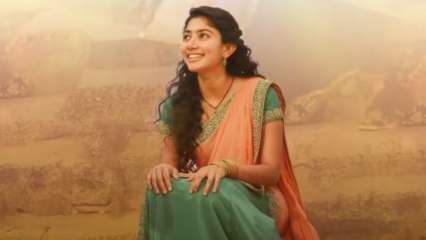 Written by Suddala Ashok Teja, Sai Pallavi Senthamarai's 'Saranga Dariya', a folk song from the upcoming film 'Love Story', has racked up 50 million views on YouTube in just 17 days, setting a new record for being the fastest song to reach this milestone.
Dropped by the makers on February 28, the folk number sung by Mangli has been taking social media by storm and has also emerged as one of the top-trending videos on YouTube. 
Talking about the song receiving love from fans, Mangli told Deccan Chronicle in an exclusive chat, "When I heard the lyrics my gut feeling was that the number is going to be viral. I am glad it is trending and topping many charts."
For the unversed, before 'Saranga Dariya', the record was previously held by South star Allu Arjun's 'Butta Bomma' and 'Ramulo Ramula' from the film Ala Vaikunthapurramuloo, which had achieved this feat in 18 and 27 days, respectively.
Earlier, after the now-viral song 'Saranga Dariya' was the song was released, it found itself in the middle of a controversy when Komala Totte, a folk singer from Warangal claimed ownership of it, forcing the film's director, Sekhar Kammula, to issue a clarification on social media. 
In his clarification, the filmmaker stated that due credits will be given to Komala, who popularised this song when she sang it on the folk music show, Rela Re. 
"As promised, due credits will be given to Komala in the film. We will give her remuneration and also invite her to sing Saranga Dariya during the audio release," posted Sekhar Kammula. 
Besides Sai Pallavi, 'Love Story' also stars South superstar Naga Chaitanya. The plot of the film revolves around the lives of two individuals who move to the city from their village to pursue their dreams. The film is slated for release on April 16.