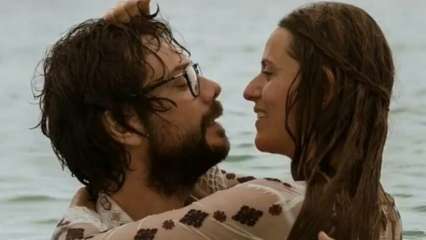 Blockbuster Spanish show La Casa De Papel aka Money Heist is all set to go off air after the streaming of season five. Fans have been waiting for the makers to drop the final season after a shocking climax shown in the fourth season. Amid that, the lead actors of the show namely Álvaro Morte who plays Sergio Marquina (The Professor) and Itziar Ituño who is seen as Raquel Murillo (Lisbon) shared posts bidding goodbye to the show.
Álvaro posted a video in which he is seen leaving for the sets of Money Heist and is flaunting his charming smile while doing so. He captioned it as "Leaving for the last time the set of @lacasadepapel Words are unnecessary. Thankful for so much, for everything. To the fans (the first ones, of course), to the entire team of @vancouvermediaproducciones and @netflixes @netflix And you, my dear Professor. I will miss having such a good time with you. THANK YOU."
While Itziar posted a photo from the sets along with a few stills of her role as Raquel. She wrote, "Orain bai! AGUR , Raquel Murillo inspektorea, Lisboa lapurra !! Hau bai hau bidaia!! Ahora sí! AGUR, CIAO, ADEU, ADIOS, BYE, AU REVOIR Raquel Murillo, Aio Lisboa!! Vaya viaje!! What a trip! @vancouvermediaproducciones @lacasadepapel @netflix @netflixes @netflixlat @netflixbrasil @netflixpt (Now yes! GOODBYE, Inspector Raquel Murillo, Lisbon thief !! This is this trip !! Now yes! GOODBYE, HELLO, GOODBYE, GOODBYE, BYE, GOODBYE Raquel Murillo, Aio Lisboa !! Go on a trip !! What a trip!)
Money Heist also stars Úrsula Corberó, Pedro Alonso, Paco Tous, Alba Flores, Miguel Herrán, Jaime Lorente, Esther Acebo, Enrique Arce and others in the lead roles. Netflix is yet to announce the streaming date of the final season.