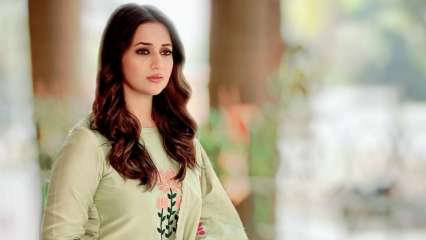 Divyanka Tripathi Dahiya had turned host for Crime Patrol for its 'crime against women' series. The actor was lauded for the promo video which went instantly viral on the Internet. Now, that her stint is nearing its end, Divyanka spoke at length about her personal experiences of facing indecent proposals from men who wouldn't take no for an answer. The actor also mentioned how a few tried to character assassinate her too.
Divyanka narrated, "Well, they have been okay. It's not that all have gone rotten. But there definitely are some men who just can't take 'No' for an answer. They make indecent proposals and make inappropriate remarks. And would you believe that they still want to be respected? If you retaliate or don't respect them, they make sure that they spoil your name. They take it to their ego. Character assassination karne ki koshish karte hain. I have faced it."
Tripathi further said, "But I am was new then and like today, even then I was sure of myself; I never succumb to such pressures. Few try to get overpowering but I don't let them. While being kind, I can still put across my point and say 'No means No'. I know how to hold my ground."
Meanwhile, on the work front, Divyanka was last seen in Yeh Hai Mohabbatein wherein she played the role of Dr Ishita Bhalla for nearly six years. The actor even made her digital debut with Coldd Lassi Aur Chicken Masala opposite Rajeev Khandelwal.