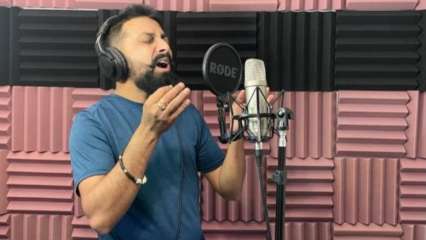 In the last few years, independent musicians have blown up across the internet. Adarsh Iyengar is one example of independent artists who specialises in Carnatic music and has been a major driving force in the rising popularity of Indian music in the west.
Adarsh is an NRI, currently residing in Bentonville, Arkansas where he works as an IT program manager for Walmart Labs inc. He has roots that go back into Carnatic music and is currently training for vocals under Vidwan Smt. Anjana Prahallad.
When he was young, he started developing an affinity for music and after learning Daasarapadaglu and Bhavageethe from his mother, he started attending local competitions across Karnataka. As he grew, he did lice shows in cities like Bengaluru, Mysore, Davengere and Shimoga. He has also performed at the Prestigious "AKKA" convention in Atlantic city and also at various kannada sangha's in USA. He is also a member of the NWA Kannada Sangha in Bentonville.
On his YouTube channel, Adarsh covers some of the most popular songs with his own special twists, his recent releases have been loved by people all across and soon he plans to cover the cult classic song 'Dil Ko Tumse Pyaar Hua' from Rehna Hai Tere Dil Me in Kannada for which he has written his own lyrics.
Adarsh dedicates his popularity and enthusiasm to music director in KFI – 'Hemanth Jois', Super Versatile KFI playback singer 'Chethan naik', his life partner 'Vidya Adarsh' and his parents.
Adarsh has been also part of many reality shows like "Idea star singer – 2", "Fresh Voice of Karnataka" and Zee Kannada's "Sa Re Ga Ma Pa – North America chapter".
From Brand Desk